How To Adjust Rebound (REVO-A/AIR-A)
In order to determine what to set your rebound to, you will need an explanation of what you are adjusting when changing your rebound setting.
With all shocks, there must be some form of damping to effectively reduce the negative rebound effects that occur after the spring has been compressed, whether that is an air spring or a coil spring. A shock without damping would essentially feel as though you are riding on a pogo stick, therefore we utilize an oil-filled damper to counteract the rebound of the spring and slow down how fast the shock returns to its fully extended length after being compressed. We restrict the rate at which the shock extends by restricting oil in the damper to increase the force necessary to extend the shock after compression.
On the shock models that we offer Rebound Adjustment, you have the ability to change the rebound rate of the shock. When you change this rebound setting, you are essentially changing how easily the oil flows through the dampers, which results in a change in ride quality, (bouncier or less bouncy). A simple analogy of how this works is to imagine a basketball full of air, when you bounce the ball on the ground, it bounces up relatively quickly. This is similar to our shocks operating with more rebound (rebound setting of "1"). Now with that same basketball, you release air, and once again bounce it on the ground with the same amount of force and it bounces up slower. That would be similar to our shocks operating with more damping (position "6").
The rebound adjustment on the AIR-A and REVO-A models offers 6 different positions. Position 1 offers more rebound (bouncier ride) and position 6 offers less rebound and more damping (less bouncy). Position 1 allows oil to flow more freely through the damper, and position 6 restricts how freely oil moves throughout the damper.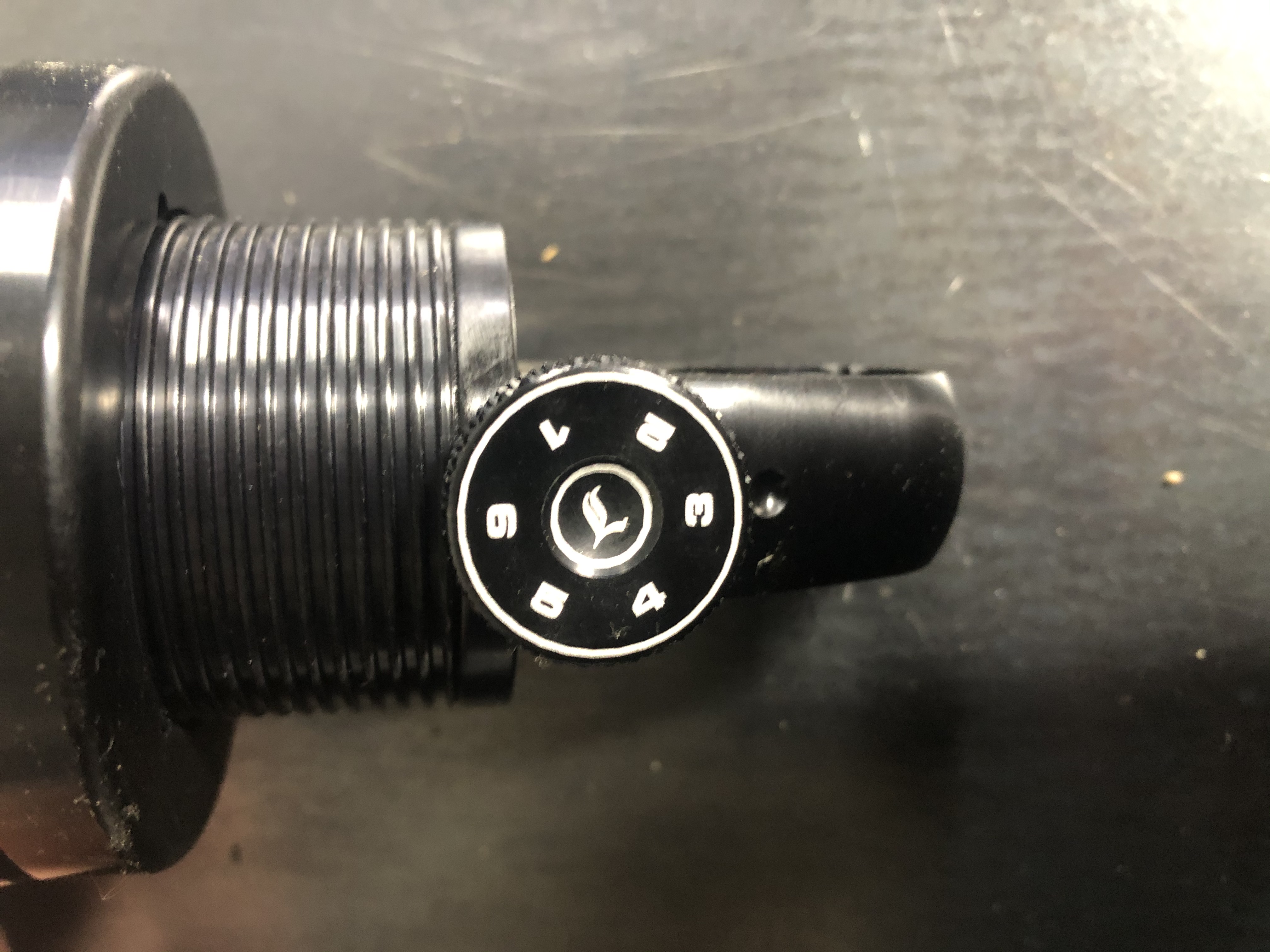 What does this mean to you as the rider? You have the ability to fine-tune your ride to changing road conditions, or riding configurations (one-up, two-up, etc.). The rebound adjustment is purely rider preference, meaning one rider may prefer position 6, whereas another rider may prefer position 1. It's up to you as the rider to experiment and determine which position you like best!
Please feel free to email service@legendsuspensions.com with any questions!