What is the difference between the REVO and the REVO-A?
The difference between the REVO and the REVO-A is the rebound adjustment option offered on the REVO-A.
On our REVO line, we designed them to be user-friendly without requiring a degree in engineering to adjust them and enjoy them. One of the things that we've done to achieve this and offer a great ride is actually going to a lighter spring rate by installing a 2" longer coil with a lighter wire diameter. This allows the shock to have a wide range of adjustability and to be very compliant throughout the range of travel. Shorter springs with a larger wire diameter tend to have a much higher rebound rate as the shock is compressed, resulting in a jarring effect even on smaller bumps and normal road conditions. Keep in mind, there are no disguising deep potholes and such with only three inches of travel, it doesn't matter if it's Legend shocks or any of the competition. But under normal conditions, expansion joints, bridge joints, railroad tracks, manhole covers, drain basins, etc. …your normal everyday road hazards shouldn't beat a rider up. This directly falls in line with the initial setup of our shocks and adjusting the sag setting properly to your weight to keep you off the bump stop.
The REVO-A has all the capabilities that the REVO has but it also has the ability to control the rebound. This is controlled by the Rebound Adjuster Knob. The adjuster on our shock is very easy to use, basically there are six settings that can be selected with #1 being the softest and quickest reacting and #6 being the firmest and slowest reacting. The dial can be turned 360 degrees infinitely clockwise or counterclockwise, with a small detent at each number that you can feel lock-in. It is just a matter of selecting the number you want by lining it up with the index mark on the bottom of each shock, there is no counting the number of turns or counting clicks. There is no magic setting on this dial because everyone has a different feel about what they are looking for. So we made it easily tunable, so based on what you're feeling thru the seat of your pants and in your back, you can make that adjustment.
REVO (without rebound adjustment):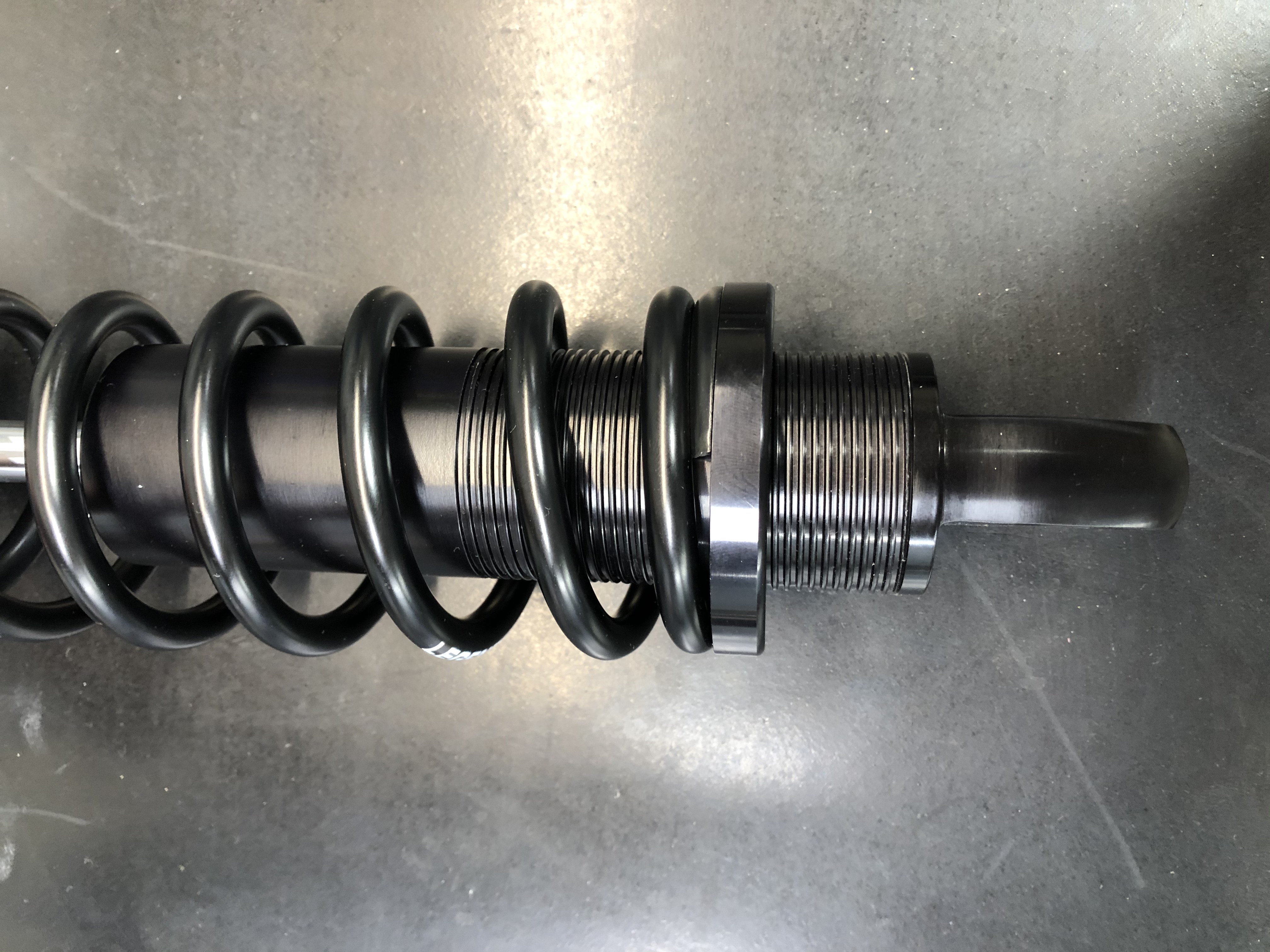 REVO-A (with rebound adjustment):