Why isn't there a phone number listed?
It's not because we don't want to talk to you!
Our Customer Service Staff responds to thousands of inquiries each year, and in order to handle the volume of questions we receive, we utilize email and live chat to ensure we can get our customer's questions thoroughly answered in a timely manner.
Most of the questions we receive require a detailed response, and rather than trying to remember everything discussed on a phone call, our detailed email responses will ensure you can go back to your email correspondence with our staff to reference what was talked about at a later date if need be. We can also include part numbers and videos in our email responses to help better explain an answer or provide further reference.
If you need immediate assistance, we do offer a live chat on our website and the chat window is staffed during our normal business hours Mon-Thursday 8 am to 4 pm MST. Simply click the teal icon on the bottom of the screen to start a chat with us, and one of our experienced staff will gladly get you helped out.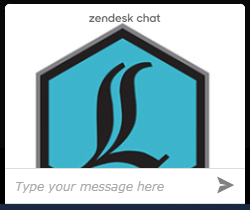 With all that being said, sometimes email isn't always the best solution and a phone call is required. Shoot us an email with your phone number, and we won't hesitate to give you a call.
Thank you for your support and feel free to Get in Touch!